We want to create the space for more quality in life.
Competence and space for professional and performance are when people communicate with each other. When people get into conversation with each other and when they meet on the same level, this turns into quality of life. We want to create the space for more quality in life.
We are not constantly present at trade fairs. We do not advertise in public media. We don't face our customer every week.
We want to work in partnership with our customers. For this, we look for the common free spaces that are not under time pressure or other stressful conditions.
We want to communicate with our customers when our customers want us to. Then we are at your disposal. For this, our telephone and consulting hotline at:
Phone

030 29000271

We stand by our customers and do not annoy them with constant time-consuming visits.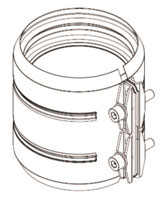 Room for partnership
Partnership is joint action for our common customer, the user and occupant of structures, who expect safety through fire protection products and their correct application.