At UBA Tec Europa GmbH, we live and work for the safety of people and animals from fire and smoke.
Safety is value.
Safety for the user of structures, safety for the user, safety in planning and construction supervision. We meet the requirements and pursue the goal – a simple practical solution. To do this, we analyze and study all available information, develop ideas, discard them, improve, discuss and test them. The result: safe and easy-to-use products. We also welcome your suggestions.
With easy handling, mistakes and unnecessary costs on the construction site are avoided.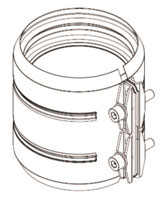 Function and technology determine the product and not the design.
When developing our products, we focus on functionality and durability. We want to conserve resources and leave out the superfluous.
We are aware that our products disappear behind a wall for decades or are walled in and then still have to function. Function and durability minimize complaints and give you satisfied customers.
You get safe and durable products for your economic security.